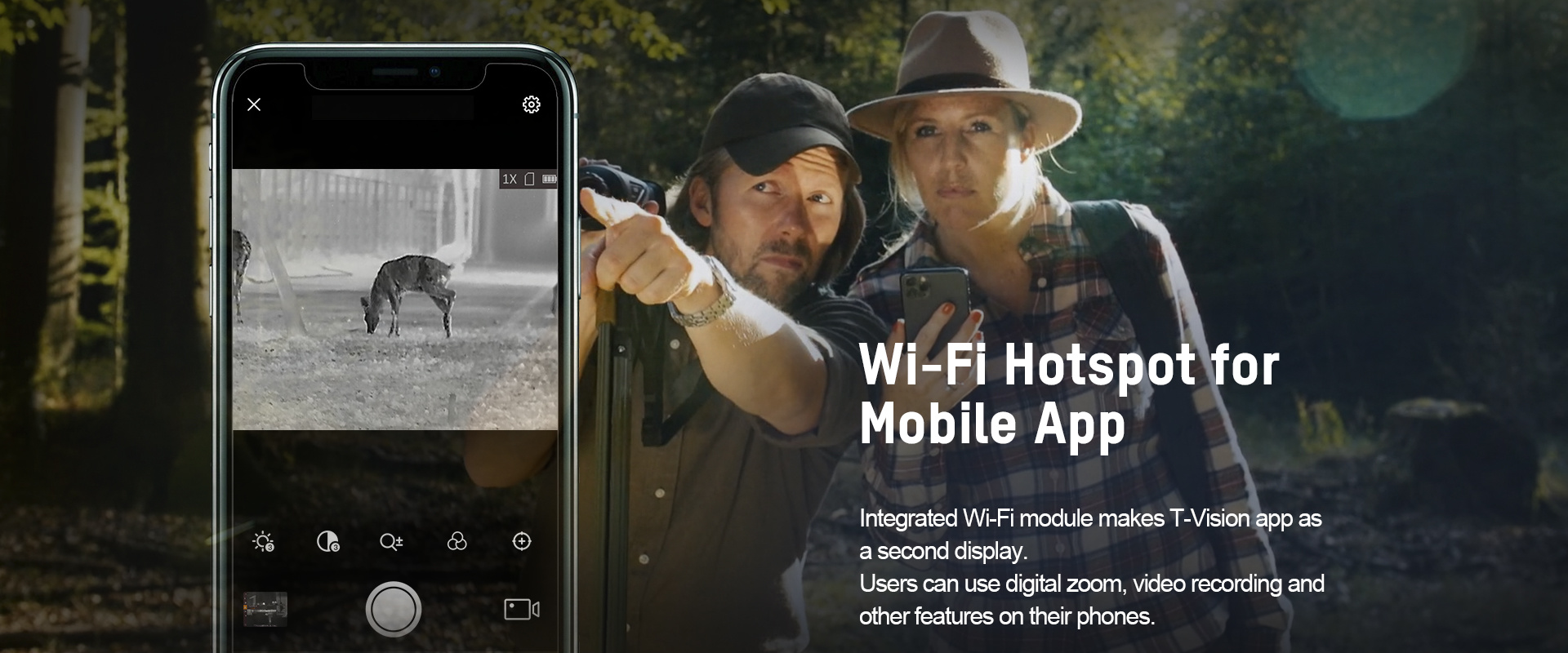 HIKMICRO LYNX PRO LE10 Handheld Thermal Monocular  with a thermal resolution of 256x192 pixels.
The HikMicro LYNX PRO LE10 handheld thermal night vision camera has 256x192 thermal pixels and a 0,2" 0,2" 720x540 LCOS display.
The highly sensitive thermal imaging camera ensures a clear view, even in total darkness. The handheld night vision camera is ideal for security, tracking, patrolling, searching and rescuing people and animals, and hunting.
Also for tracking wounded, hidden animals.

SPECIFICATIONS:
Detector type: VOx 12 μm Uncooled Focal Plane Arrays
Thermal Resolution: 256x192 pixels
Image frequency: 25 Hz
NETD<35mk
Field of view: 18.0° × 13.6°
Optical Magnification: 1x
Focal lenght: 10 mm. F1.0
Colour pallettes: Black Hot, White Hot, Red Hot, Fusion
Battery Life: max. 8 hours
Zoom: Digital 1x,2x,4x,8x
Weight: 260 g Detection range: 458 m
Dimensions: 158.3 mm × 61 mm × 57 mm
Waterproof: Yes, IP67
Storage: Inbuilt memory (8 GB) SD Card
Warranty: 3 Years