GUIDE PC210 Tool-like High Definition Thermal Camera
High Definition Thermal Camera with (Multispectral Image Fusion) technology (MSX) that makes the contours of all other objects in the image perfectly visible.
(Multispectral Image Fusion) technologie (MSX)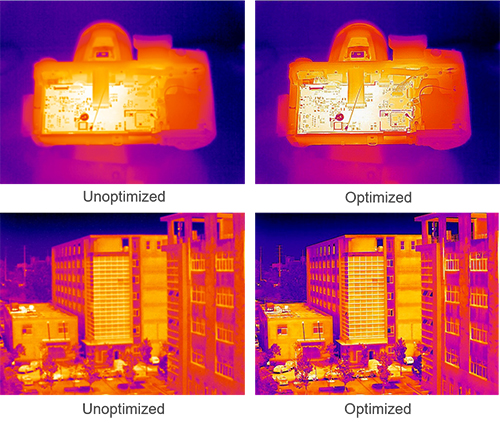 SharpIR composite image enhancement technology, it can provide you with detailed infrared thermal imaging and dual light fusion images to help you detect potential errors faster.
Based on advanced and deep learning technology, 
SharpIR performs various optimization processes such as defogging, sharpening, contrast enhancement, and lossless magnification on low-resolution images to enhance the clarity of infrared images
PC 210 Thermal Imaging Camera with excellent performance, inimage quality and quick charge function that charges the battery in 2.5 hours via USB-C.
The Guide PC210 has 256 x 192 high resolution thermal pixels for perfectly sharp images.
Startup time: 1Second
Full radiometric image start-up and instantaneous display
Full screen max & min temperature alarm
Laser pointer included
2.4 inch large screen
240x320 pixel Colour LCD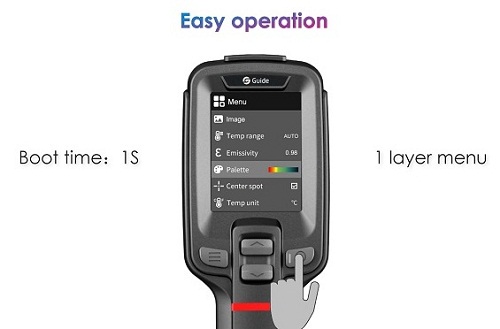 Robust design:
2-metre drop test, IP54 water and dust proof
IR/Visible/Laser indicator
Aim accurately at targets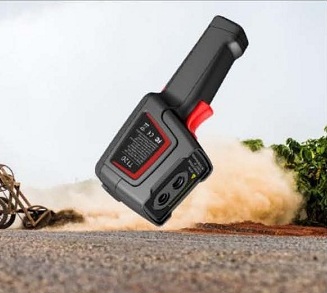 Application areas:
Building diagnostics
HVAC inspection
Facility maintenance
Electrical application


256x192 infrared module with excellent image quality and 25Hz fast frame
16H Working time, 2.5H fast charge, 
Rugged and Durable, withstands a 2 meter drop, IP54 Protection Rating
4 Colour palettes, and all palettes can display the temperature
Wide range of temperature measurement, 20 C~550 C, Automatic Switch
Type C interface, Easy to transfer data to PC screen projection 
Specifications:
Model PC210
IR image & Optical
Detector type 256×[email protected]μm, VOx
Spectral 7.5~14μm
Frame Rate 25Hz/9Hz
Thermal Sensitivity / NETD 45mK
Focal Length 3.2mm
Field of View (FOV) 56°×48°
Spatial Resolution (IFOV) 3.75mrad
Min. focusing distance 0.3m
visible camera 240x320 / 1600x1200
Temperature range switchable: -20°-150°C /100°-550°C
Torch: Yes
Image: IR, visible, MIF
Measuring ranges: 3 ( incl.min. and max temp)
Auto hold and cold spot tracking: yes
Alarm: Full screen max. and min. spot alarm, Support image and flash is located alarm
Memory: yes
Memory card: MicroSD (Standard 16G, expandable to 32G)
Picture (file format) IR/MIF/PIP imaging mode: jpg format with temperature data (256*192) ; Visible light imaging mode: jpg format without temperature data (240*320) 
Laser: yes
Tripod connection: yes
PC Analysis software: yes
Battery type: Li-ion rechargeable
Working time: 16 hours
Certification: CE/ROHS/FCC/PSC/KC/UN38.3/IP54
Weight: 375 grams

Comes with:
Charger, USB-C cable, wrist strap, Quick start guide, Data Card 16GB