HIKMICRO M60 Focusable thermal imaging camera
The Hikmicro M60 thermal imager has a thermal and a normal camera. The built-in highly sensitive IR detector and powerful sensor with a sensitivity of 0.035°C detect the temperature change very accurately and measures the real-time temperature.
The Hikmicro M60 is equipped with a focusable lens and touch screen. The temperature measurement range is -20°C to 650°C with an absolute accuracy of ± 2°C or 2%. You can connect the instrument to the HIK-Thermal-Client software to view real-time display, pictures and recordings on your phone or tablet.
HIKMICRO Analyzer software available for on PC and T-vision App in the Appstore or Google Play 
for Life streaming to a Mobile phone or Tablet.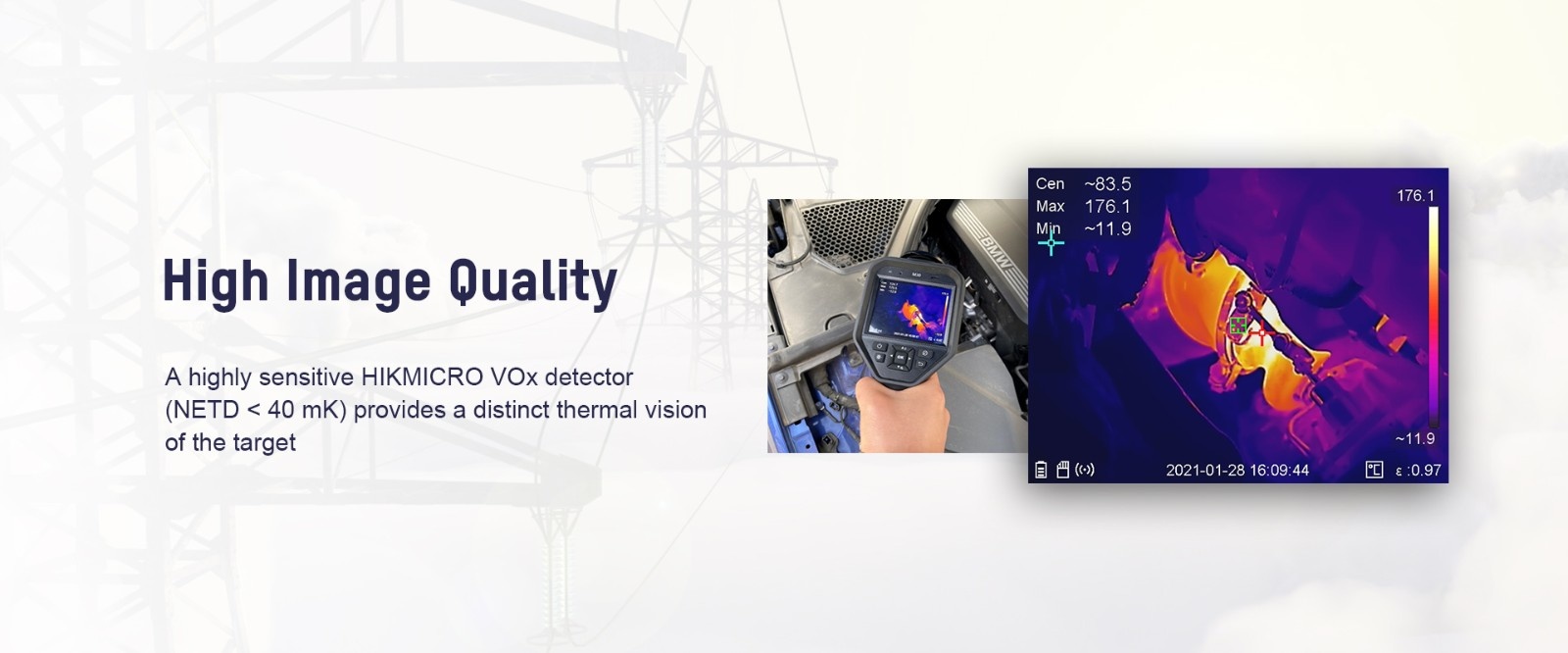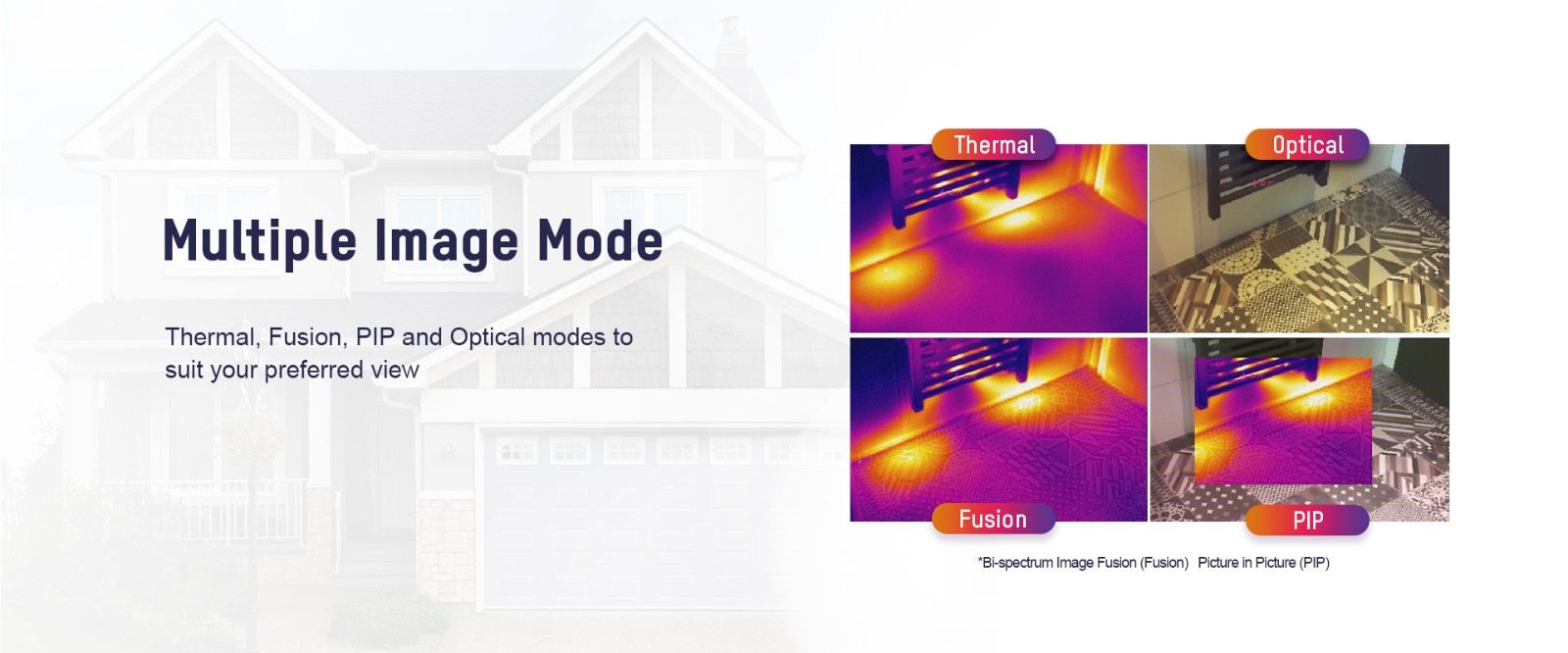 Specifications: M60
- Field of view FOV 41.9° × 33.3°
- Digital Zoom 1x / 2x / 4x / 8x
- Picture Mode Thermal, Visual, Fusion(MSX), Picture-in-Picture
- Storage media Removable Micro SD Card 16GB
- Built-in Laser Pointer Class II
- Wi-Fi 802.11 a/ac/b/g/n (2.4 and 5 GHz) 
- Bluetooth 4.2
- Text comment up to 200 characters on touch screen
- Voice comment up to 60 seconds
- Battery life 4 hours
- IP Class IP54
- Interface USB TYPE-C
- Weight ± 660 grams
- Dimensions 244mm × 100mm × 104mm

Key features:
- Thermal resolution 640 x 480 (307,200 pixels)

New: with super IR Resolution 1280 x 960 (1,228,800 pixels)

- Thermal sensitivity of <0.035°C (NETD <35mK)
- Manual Focusable lens ( minimum focus 30 cm)
- Temperature measurement range -20°C - 650°C
- Absolute accuracy ±2°C or ±2%
- 8MP Visual camera with Bi-Spectrum Blending
- 25Hz fastframe frame rate
- 3.5' LCD touch screen
- Pre-sets for user-defined measurements
- Centerspot, hotspot, coldspot, line, area, custom point

Storage Media Removable Micro SD Card (64 GB)
Photos Storage Capacity: 35000 Photos
Photo File Format JPEG including the measured data

Video storage capacity 54 hours
Video File Format MP4 and radiometric video

Video Resolution 640x480

Languages, 18 languages are selectable

Supplied complete with:

Robust Case
Power charger with 4 adapters
USB cable
2x Li-ion interchangeable battery
Charging station for 2 batteries
wrist strap
Quick start manual