HIKMICRO FB21
The HIKMICRO FB21 is a compact, reliable firefighting thermal camera designed for firefighters to observe in total darkness and smoke.
darkness and smoke, helping save lives, protect property and keep firefighters safe.
Features like dual cameras, LED torches, easy-to-navigate buttons and a temperature range of up to 550°C help you work effortlessly in tough conditions. 8 colour palettes to choose from to suit most application scenarios.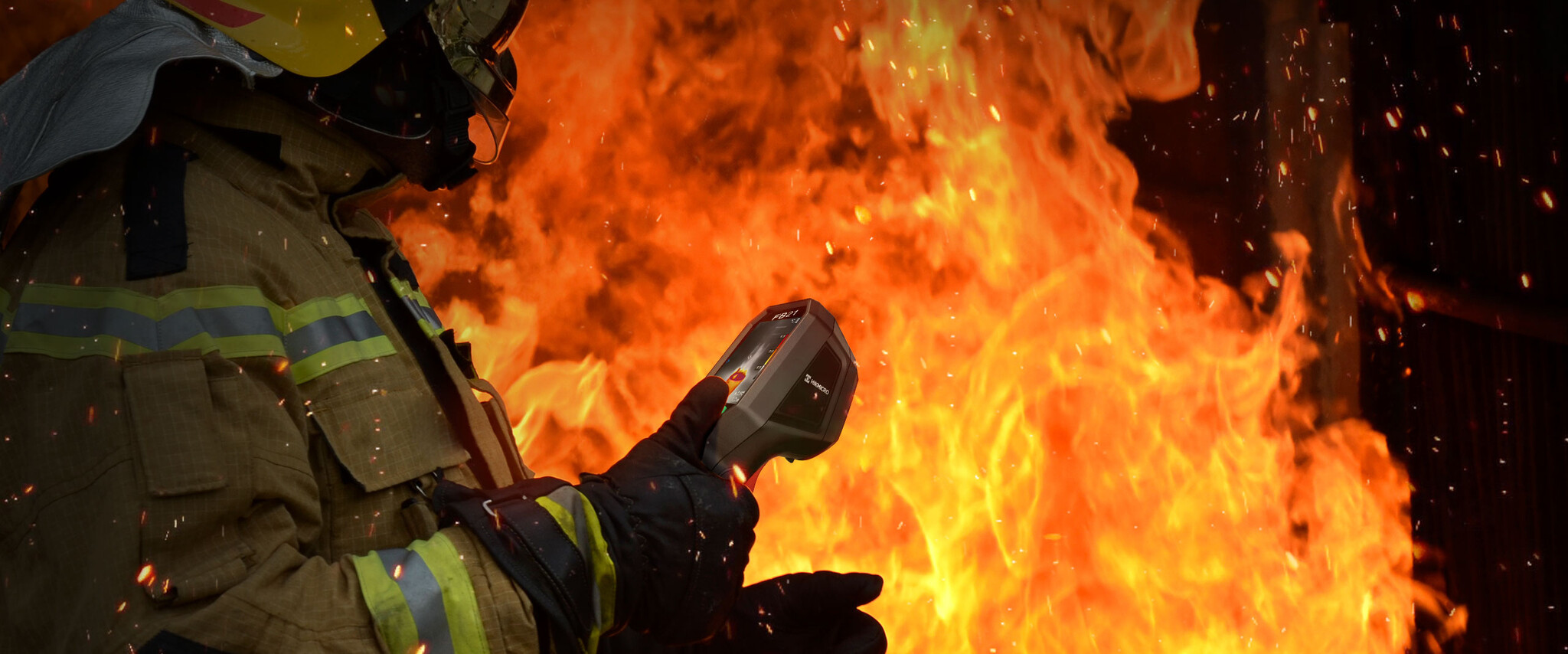 Specification
Infrared Image
 
IR Resolution
256 × 192 (49,152 pixels)
NETD
< 40 mK (@ 25 °C, F#=1.0)
Image Frequency
25 Hz
Detector Pitch
12 μm
Spectral Range
7.5 to 14 μm
Focal Length
3.6 mm
F-number
F1.0
Field of View (FOV)
37.2° × 50.0°
Spatial Resolution (IFOV)
3.3 mrad
Min. Focus Distance
0.3 m (0.98 ft)
Focus Mode
Focus Free
Image Display
 
Visual Camera
1600 × 1200 (2 MP)
Display
240 × 320 Resolution, 3.2"LCD Screen
Color Alarm
Above alarm
Color Palettes
Basic, Black Hot, White Hot, Fire Detection, Rescue, Hot Area, Cold Area, Building
Image Modes
Thermal/Visual/Fusion/PIP
Measurement and Analysis
 
Object Temperature Range
-20°C to 550°C (-4°F to 1022°F)
Accuracy
Max. (± 2°C/3.6°F, ± 2%), for ambient temperature 15°C to 35°C  and object temperature above 0°C
Measurement Tools
Center Spot, Hot Spot, Cold Spot, User-definable: 3 spots 
Data Storage and Communication
 
Storage Media
Built-in 16 GB flash memory
Image Storage Capacity
Approx. 90,000 Images
General
 
USB Interface
USB Type-C
LED Light
Yes
Battery Type
Rechargeable Li-ion battery
Battery Charging Time
Approx. 3 hours fully charged
Battery Operating Time
Approx. 6 hours
Protection Level
IP65
Drop Test Height
2 m (6.56 ft)
Working Temperature Range

Up to 10 minutes for ambient temperature -10°C to 90°C ;

up to 2 minutes for ambient temperature -10°C to 115°C 

Storage Temperature Range
-20°C to 60°C (-4°F to 140°F)
Relative Humidity
< 95% non-condensing
Weight
Approx. 380 g (0.84 lb)
EAN
6974004643478